Bellwether Consulting Booklist
This list of our favorite books is organized by general subject. Clicking on a book's title will take you to the publisher's site, or to Amazon.com, where you can read excerpts & reviews or purchase a copy.
Investment Strategy & Policy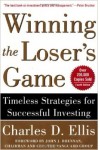 | by Charles D. Ellis, John J. Brennan.

The original work by Charlie Ellis, based on his experience at Greenwich Associates, is a classic analysis of investment policy for pension sponsors, endowment managers, and other traditional fiduciaries. This new version is somewhat diluted with advice to individual investors, but definitely still worth reading. Suitable for institutional investors with moderate investment knowledge.

Publisher: McGraw-Hill Trade;
ISBN: 0071387676;
Pages: 144.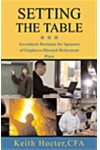 Investment Decisions for Sponsors of Employee-Directed Plans | by Keith Hocter.

Practical advice for sponsors of 401(k), 403(b), 457, and other retirement plans where investment decision-making is shared between the employer and employees. Covers investment policy, program design, manager selection, investment education/advice, and public policy issues. Suitable for institutional investors with basic investment knowledge.

Publisher: Xlibris;
ISBN: 1401056423;
Pages: 252.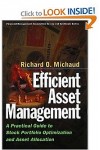 | by Richard O. Michaud.

This work explores the benefits and limitations of classical mean-variance analysis, used by many pension plan sponsors and other institutional investors for strategic asset allocation. By framing mean-variance analysis as a statistical estimation rather than a mechanical computation, Michaud improves its practical usefulness. Suitable for institutional investors with moderate to advanced investment knowledge.

Publisher: Oxford University Press;
ISBN: 0875847439;
Pages: 152.
The Stock Market

The Bond Market

International Investments

Alternative Asset Classes

Economics

Benefit Plan Administration

General Interest

Fun!!!